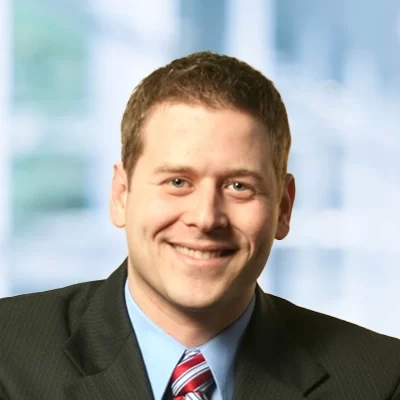 Chiropractor Greg Thomas D.C.
Dr. Thomas attended Bellarmine College as a Brown's Scholar and received a Bachelor of Arts degree in Biology. He then enrolled in Logan College of Chiropractic in Chesterfield Missouri, where he received a Bachelor's Degree in Human Science and a Doctorate degree to practice Chiropractic in 2003
Dr. Thomas established Chiropractic Louisville in 2005 and has studied under some of the most world renowned doctors and researchers in order to deliver the highest quality of patient care.
He has been a community educator for the better part of the last decade. Dr. Thomas has provided Health, Wellness, Back Safety, and Ergonomic Training. He became certified as an instructor for the American Red Cross Workplace Training and the Protect Your Back Program in 2004. Furthermore, Dr. Thomas has worked with some of the most notable companies nationally, regionally, and locally, including Wal-Mart, Chrysler Corp., Goodwill, TARC, St. Louis University, Logan College, The American Red Cross, Jefferson County Metro Government, Jefferson County Schools, Oldham County Schools, Signature Healthcare and many other universities, businesses, social groups, and organizations.
Dr. Thomas constantly strives to improve and expand his knowledge in the field of health, wellness, and related studies by attending specialized education training seminars and programs throughout the country. His speaking engagements are focused to businesses and organizations that have a desire to provide a healthier work environment for their employees.
Dr. Thomas is an active donor to many local and national charities for bettering community health and wellness.
---
EDUCATION & LICENSURE
Doctor of Chiropractic: Licensed in the State of Kentucky, License # 4954, 2005 – Present
Doctorate of Chiropractic: Logan University, Chesterfield, Missouri, 2003
Bachelor of Science in Human Biology: Logan University, Chesterfield, MO, 2001
Bachelor of Arts in the Study of Biology: Bellarmine University, Louisville, KY, 2000
---
CERTIFICATES
Certificate of Program Completion in Neuropathy: American College of Physical Medicine
Advanced Certificate of Competency: Completion of a comprehensive training program and qualifying examination in biomechanics, occupant kinematics, clinical diagnostics, and management of spinal trauma and mild traumatic brain injuries, Spine Research Institute of San Diego
Perinatal Care with Webster Certification: Advanced techniques and evidence-based care to the perinatal patient. ICPA, Life University, Atlanta, GA
Certified Instructor: American Red Cross Workplace Training and "Protect Your Back" Instructor Course, Instructor certification to provide on-site back safety training for businesses, organizations, and corporations. Texas Board of Chiropractic Examiners, Houston, Texas
---
PROFESSIONAL AFFILIATIONS
Wellness Champions: Member
International Chiropractic Association: Member
International Chiropractic Pediatric Association: Member
Kentucky Association of Chiropractors: Member
International Disc Education Association: Member
---
At the age of 17, I broke my neck in a swimming accident. For years, I suffered with severe pain and numbness into my extremities that limited my activities despite every effort to get better. I consulted 12 different medical specialists, from Neurosurgeons to Rehab Medicine doctors. I am very thankful for all the input I received but, in the end, I was basically given two choices: take pain killers for the rest of my life to manage the pain or exploratory surgery. Neither was appealing to me because of the associated long-term risks. 3 years in, I ended up meeting a Dr. Drury in my hometown. He performed an exam and consult and determined he could help. To be honest, at that point I was skeptical because no one had been able to help to this point. Within a few months, all pain and restrictions were gone. It changed my life. And I switched my focus from pursuing medicine to becoming a Doctor of Chiropractic.
PATIENT SUPPORT ADVOCATE
STEPHANIE BODNER
OFFICE HOURS
No Walk-Ins: By Appointment Only
---
Monday
9:00am - 6:00pm
---
Tuesday
2:00pm - 6:00pm
---
Wednesday
9:00am - 6:00pm
---
Thursday
9:00am - 12:00pm
---
Friday
9:00am - 6:00pm
---
Saturday & Sunday
Closed